Radio Co-Op Advertising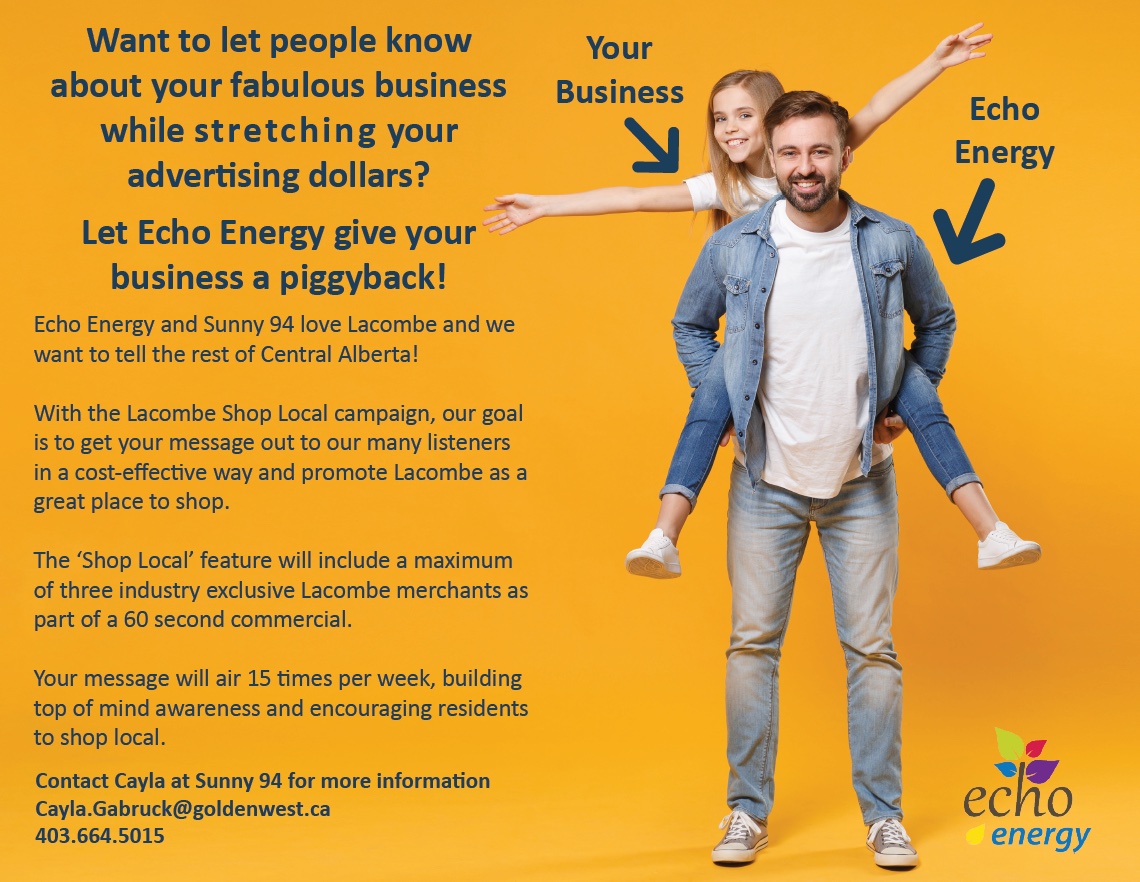 Want to let people know about your fabulous business while stretching your advertising dollars?
Let Echo Energy give your business a piggyback!
Echo Energy and Sunny 94 love Lacombe and we want to tell the rest of Central Alberta!
With the Lacombe Shop Local campaign, our goal is to get your message out to our many listeners in a cost-effective way and promote Lacombe as a great place to shop.
The 'Shop Local' feature will include a maximum of three industry exclusive Lacombe merchants as part of a 60 second commercial.
Your message will air 15 times per week, building top of mind awareness and encouraging residents to shop local.
Contact Cayla at Sunny 94 for more information
cayla.babruck@goldenwest.ca
(403) 664-5015